✔ 100% Customizable with your branding

✔ Professional, Secure and easy to use

✔ Government Compliant

✔ Multiple Companies & Depots

✔ Download as PDF, HTML or MS-Excel

✔ Email or FAX Directly

✔ No Setup or Installation required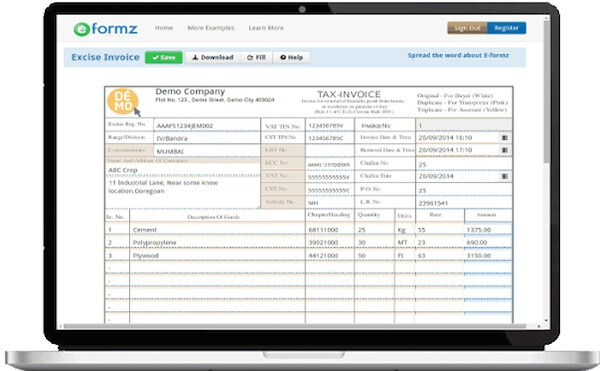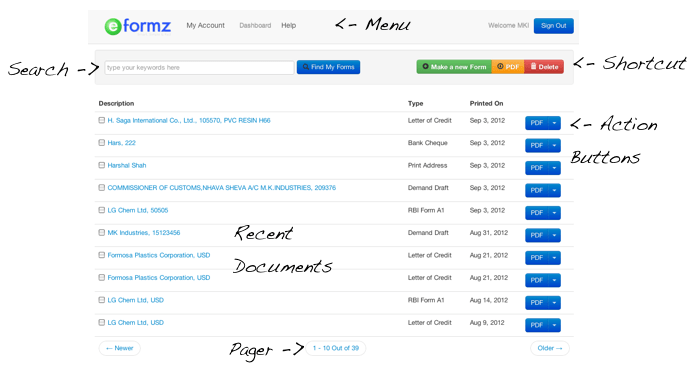 Invoicing Simplified
The application 's simplicity and intuitive interface is designed for professionals enabling them to view/edit/send invoice in a jiffy. Even from a smartphone! A central dashboard manage all your invoices in a snapshot and keep a track of all invoices at one place. Smart keyword based search allows you look for an old invoice using any keyword.
Your Invoice, Your Way.
E-Formz does not force any standard invoice format upon you. In fact, we adopt your existing tax invoice template and digitize the same for you. Weather you have standard products or multiple pricelist or hundreds of customers or customized tax invoice format, E-Formz can handle it for you. And did we mention its multi-lingual! Check out our sample tax invoice format .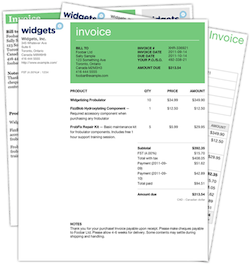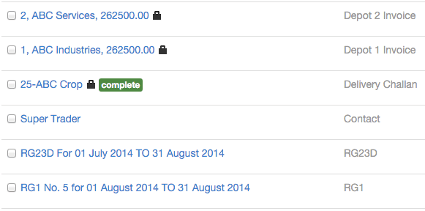 Service Tax and TDS
E-Formz will keep track of your Service Tax liability as well TDS collection. Additionally E-Formz service tax software also provides facility to track payments and remembers entire history of transactions for each Invoice.
Smart Invoicing
E-Formz makes your invoices smart. Apart from auto-numbering invoices, remembers yours contacts, duplicates existing invoices, shows outstanding and delayed invoices and much more. E-Formz evolves with time and keeps update with latest changes in tax and laws. Its simply the best tax invoice software available online.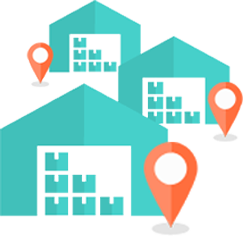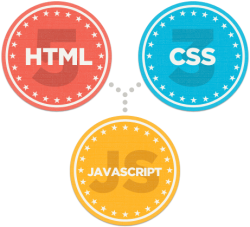 Truly Global. Truly Online.
E-Formz is built ground up for multi-user online environment. E-Formz Online Tax Invoice Software does not require any installation or downloads. Upgrades are seamless and you can share upto 5 users without paying anything extra. E-Formz adheres to highest technological standards and stringent data backup and security policy has been put in place to ensure complete data safety.You can even restrict the usage to user-specified computers.
Use Cases
For Professionals : E-Formz is the simplest and the best service tax invoice software out there. Not only E-Formz remembers all your contacts but allows you to quickly duplicate previous invoice to generate the new one in a jiffy. You can combine your service tax invoice with bulk invoicing feature to generate service tax invoices in batch and download them at once.
---
Other Documents Available on Eformz Include
Eformz Also Provides Office Automation Tools & Forms. There is a variety of forms available for business & personal needs like Bank Cheque Printing, Export Invoice, RTGS Form etc.